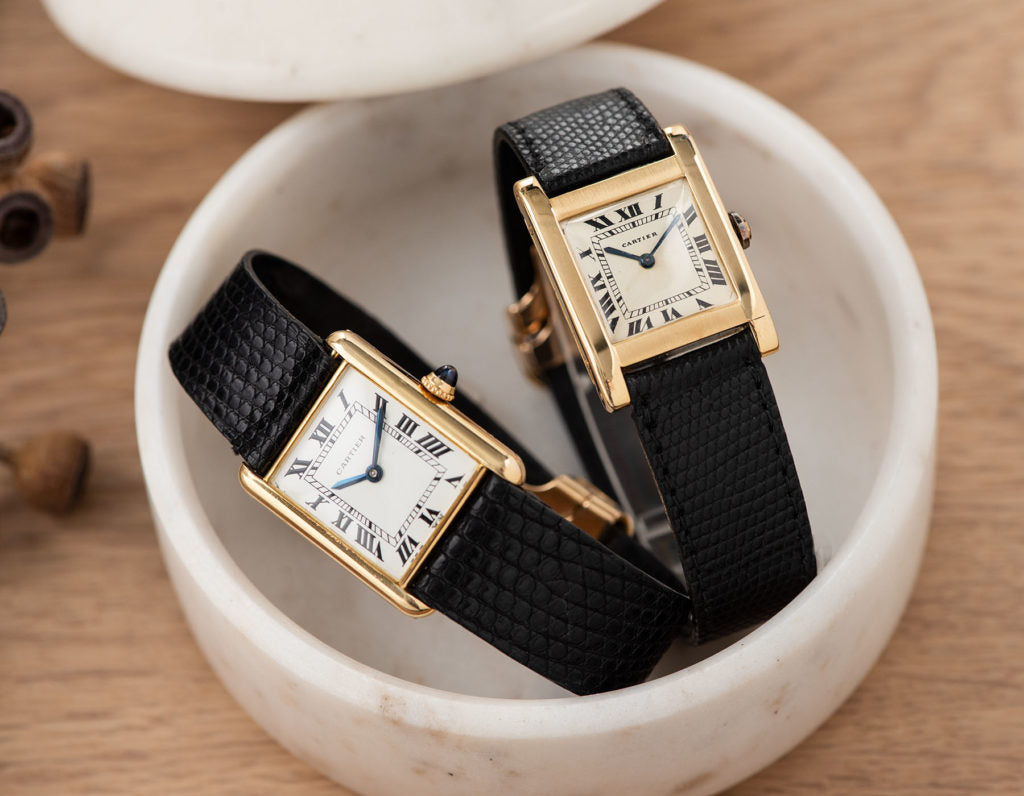 A Century of Classic Cartiers
When it comes to unstoppable forces in watchmaking, three or four years ago you would have listed Rolex, Patek, possibly Omega and at a push Richard Mille. If you were to ask people to name them today, we're pretty sure that a name that would come up almost immediately is Cartier. From a cult-like status only a few years ago and the preserve of a small select few taste-makers and gentleman collectors. The brand has become some of the most sought after and collectible watchmakers. Earlier this month, one of the world's leading watch dealers curated a selection of 88-piece Cartier watches for his newly launched auction house. Davide Parmegiani had built the collection for super-collector Marcello Frantini and the sale brought bids from all over the world with results that exceeded anybody's expectations. But any serious watch sale will now a Cartier Crash or interesting piece from the brand's vast back catalogue.

Today we take a look at some of the classic pieces and a couple of more interesting pieces from Cartier's archive and celebrate these incredibly cool watches. We have had the Cartier bug here
at Bulang and Sons for a number of years now and certainly before the current Cartier-Mania that seems to be in full swing. Whether it is watches with interesting case designs, small discreet beautifully executed dress watches for interesting gem-set watches, there is a Cartier to meet all tastes. There is also plenty of unknown treasure to be discovered. So let's take a look at the House of Cartier...
A pair of Hollywood Cartiers

Classic Cases.
The grandaddy of Cartier wristwatches is the Tank. Launched in 1917, the watch is now knocking on the door of its 105 th birthday and it's still as popular now as ever. In 1917 wristwatches were an emerging accessory for gentlemen and a rectangular wristwatch was,
arguably, revolutionary. Pocket watches had been large, masculine affairs that a gentleman kept in the pocket of his waistcoat on a chain. The adaptation of the pocket watch for wristwear created huge wrist-mounted timepieces and so the early 20 th century watchmaking modus operandi was to make watches smaller and more convenient on the wrist. Whilst a lot of watches were round, Cartier opted for a rectangle form that was based on the form of a tank, which had been a new element of warfare introduced during World War 1.

Think of the Tank like you might a jazz standard; a theme that everybody knows and loves but executed or performed in different ways, thus appealing to a different range of audiences. Over the years watch buyers have been treated to a range of Tanks including the Normale, Cintree, Chinoise, Obus, Basculante, Americaine and one of favourites the Tank Must. We've said this
about the Rolex Oyster, but the Tanks is also an incredibly timeless design. To illustrate this, if you held a '59 Gibson Les Paul next to a modern version, not a lot has changed over the decades. In a similar vein, place a Tank from the 1920s next to a Tank that you bought yesterday and you will see that essentially they are the same watch or at least the design cues are similar.
The Tank Normale
Another classic is the Santos. In 1978, Cartier came up with the idea of launching an affordable sports watch, based on the legendary 'Santos Dumont'. The idea for this watch was that it would appeal to a younger crowd and the lives that young people lived at that time. Cartier's launch was a steel watch, a material Cartier had not worked with before for watches having mainly worked in precious metals. However, in order to give the new watch a sense of luxury still, Perrin and his team decided to launch the model in steel with gold accents. A daring combination, since the mix of steel and gold was not common at all, at that time. In 1987, the Santos was drastically revised, renamed and relaunched as the Santos Galbée. The case lost its boxy looks and became more curved, smooth and a better fit on the wrist than the original Santos.
Cartier Santos Steel Case with Cream and Blue Dial

A look at classic Cartiers wouldn't be complete without a mention of the Pasha. In 1932, Pasha of Marrakesh, Thami El Glaoui (known as the "Lord of the Atlas") and one of the richest men on the planet, commissioned a waterproof watch from Louis Cartier to wear for swimming in one of his pools across his many properties. Cartier presented the watch to him 1933 and there has always been a Cartier watch that has been known as the Pasha since that time. However, the version that we know and love was actually designed by Gerald Genta. Launched in 1985 as the Pasha de Cartier, it was a significant sized watch at 38mm watch with a very cool screw-down cap that covered the crown and provided water resistance. This waterproofing system was actually derived from military watches from the 1920s and 30s and it is one of the most instantly recognisable features of any watch that you can think of probably.
The original Pasha de Cartier from 1985

CPCP – Collection Privée Cartier Paris
Alongside vintage pieces, collectors also have shown a huge amount of interest in Collection Privée pieces. Collection Privée was launched in the late 1990s as a celebration of someof Cartiers greatest creations over the 20 th century. Produced in a runs of 150-200 pieces, Collection Privée or CPCP the watches were classic Cartier shapes powered by mechanical movements. Cartier had been having a huge amount of success with quartz driven watches, but CPCP was a rekindling of the brand's prowess as a fine watchmaker and it was a major success.
The late 90s was a time when watch buyers were becoming more educated around the quality timepieces and the so-called quartz crisis was consigned to history and people wanted high quality watchmaking again.

Collection Privée watches covered a number of classic as one might imagine, such as the Tank and Crash, as well as other more obscure watches. One of our favourites is the Driver watches. The Driver has been a staple in the Cartier catalogue since the Art Deco era and was envisaged as a watch that could easily be read whilst driving one's car. Available in both white and yellow gold, the CRCP Drivers measured 32 x 21mm and had a curved case and sapphire glass. Most interestingly, is the fact that the winding crown is recessed into the case back. Not only is this a unique trait to Cartier, it also makes the watch look incredibly streamlined and clean looking. 
Cartier Tonneau in Platinum

Another fascinating watch that was released under the umbrella of CPCP, was the Tonneau. A classic and timelessly elegant watch, it was first produced in 1906. It was, however, only ever made in very small numbers and vintage versions are both desirable and very valuable. In 2019 Cartier unveiled a small run of the Tonneau in platinum. One hundred were produced and were very similar in porportions and form to the Tank Cintree, in terms of the way the watches hugged the wrist. The watches were fitted with manual wind movements and had very classically executed Cartier dials with blued steel hands and a red cabochon. To the untrained eye, these watches could be vintage pieces and that's the reason they are so hotly sought after!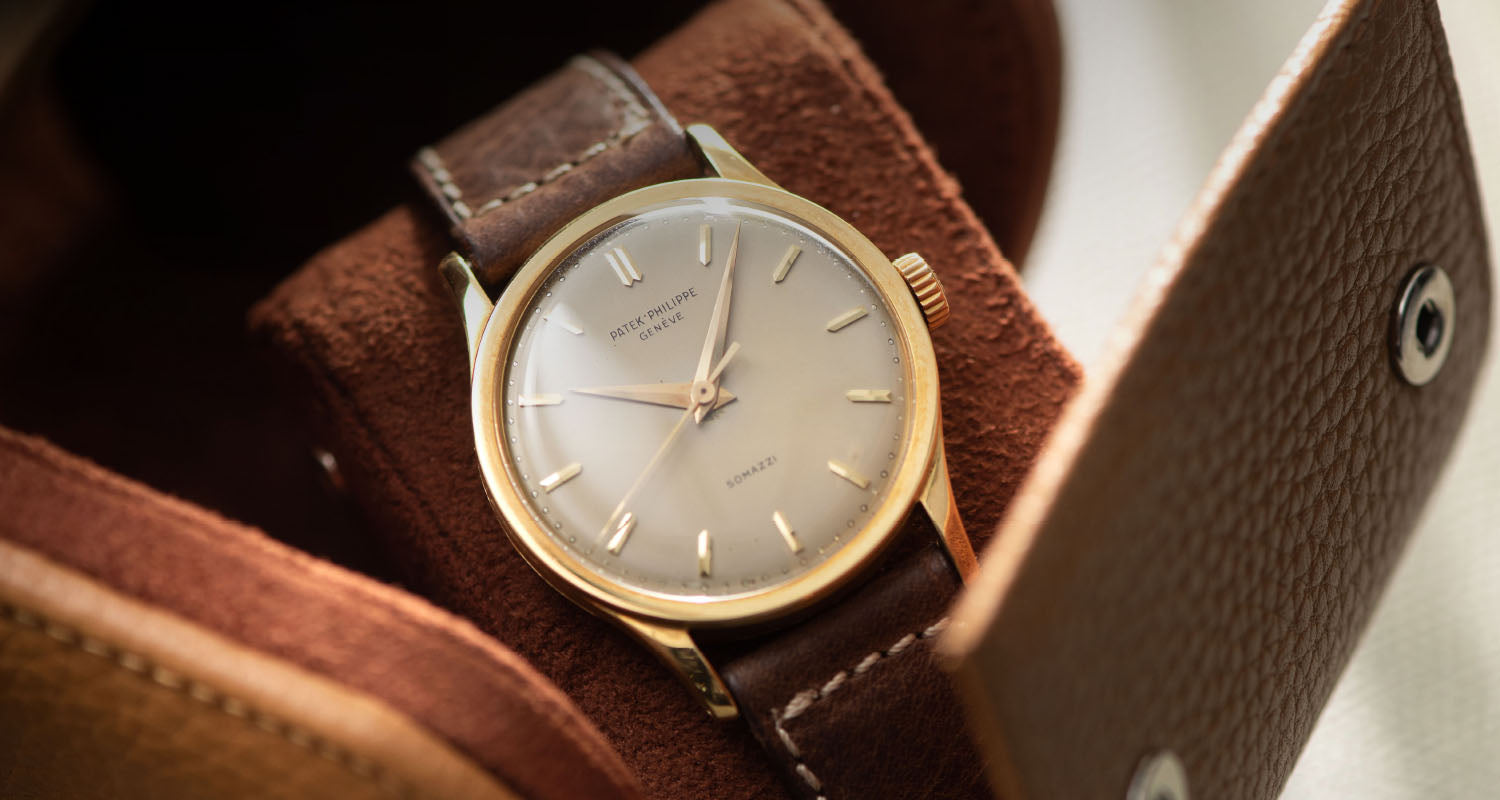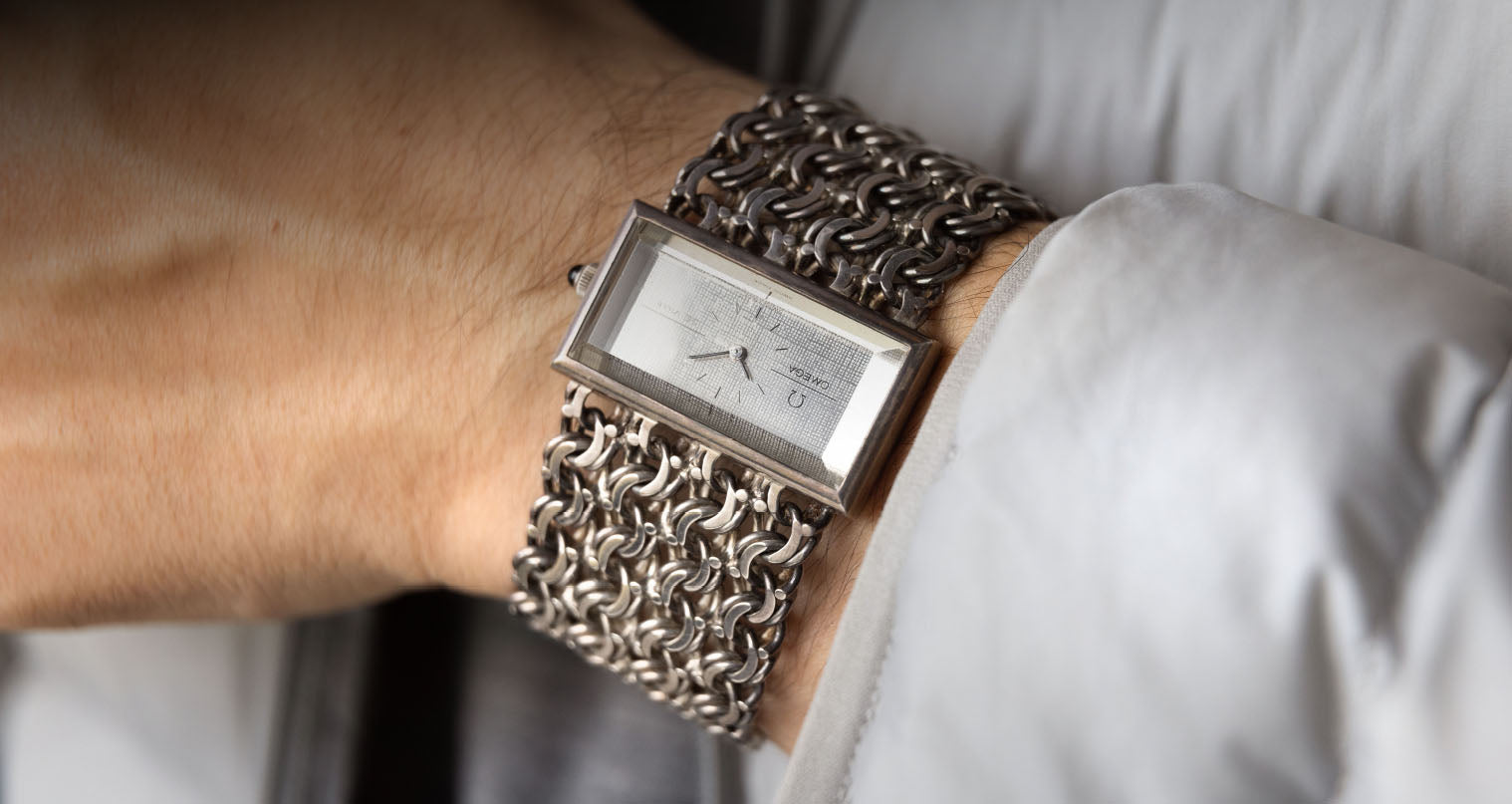 When we think about Omega, the obvious watches that spring to mind are the sporty duo of the Speedmaster and Seamaster. If you are long time followers of Bulang and Sons, you will also be aware of ...
Read more