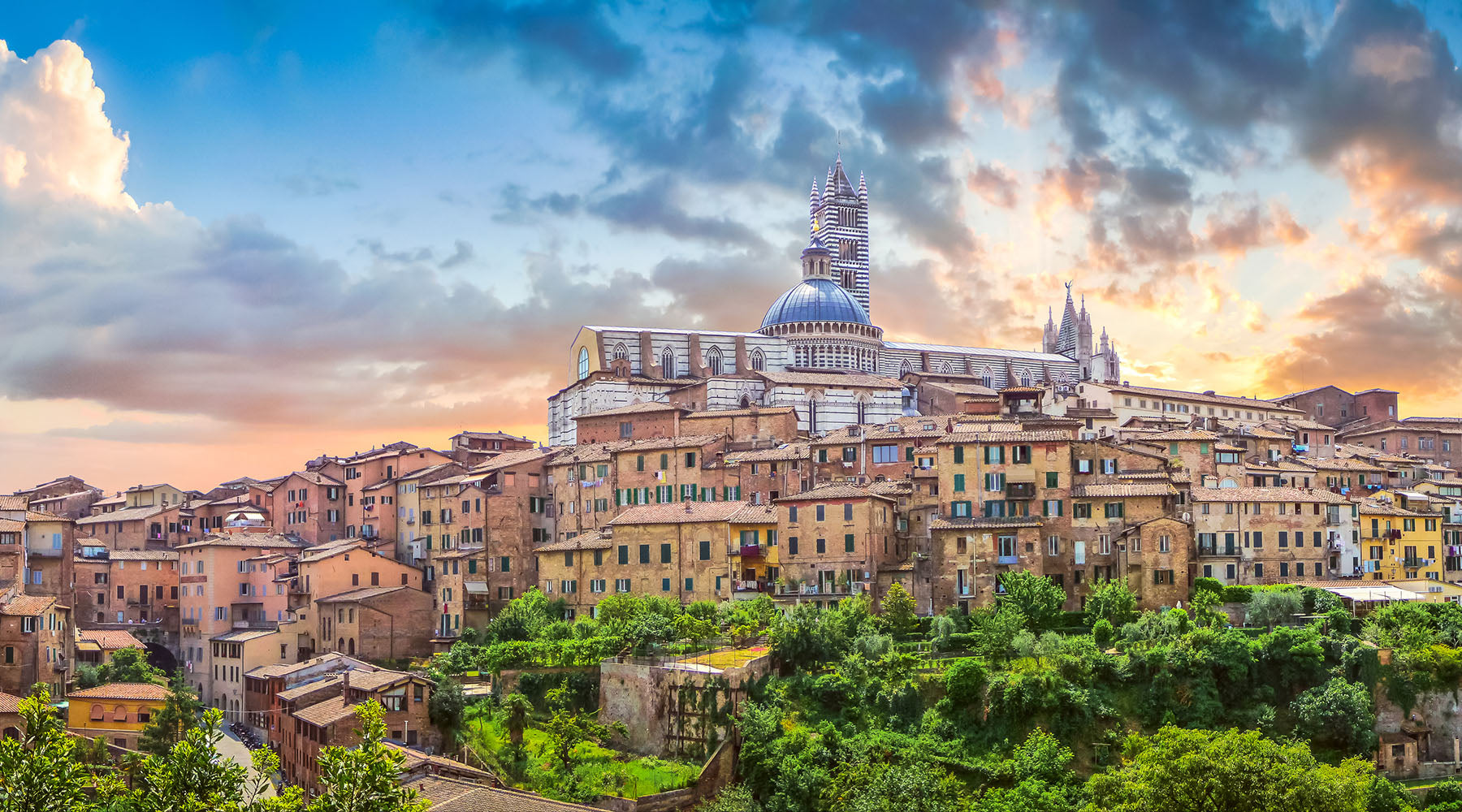 The Siena brown leather watch strap family – Appreciating beauty in life.
Italy, Tuscany, Siena. Places that are appealing and famous because of their beauty and the lifestyle we associate with it. It is not a coincidence that many of the things we consider to be esthetically pleasing, find their roots in Tuscany in one of the most influential and game changing periods in history: the Italian Renaissance.
APPRECIATING BEAUTY IN LIFE
Particularly Florence and Siena were the center of this period that has completely changed the way we humans look at life. Amongst others, today, we appreciate beauty in life.
You appreciate tasty food like delicious croutons, pappardelle pasta and grilled meat? Visit Siena. You like Chianti, Brunello di Montalcino or Montepulciano? It comes from the Siena area. This is certainly also true for one of the most popular watch straps at Bulang and Sons: the Siena leather watch strap. The watch strap that carries the name of this beautiful place, not only because this watch strap really is designed and made under the Tuscan sun. It's name also honors Siena's beauty and way of life.



There is a funny story that pictures what we mean:
Anyone that visits Siena must have seen it's city center Piazza del Campo, and it's famous tower "Torre del Mangia". This tower received it's name by its first guardian, Giovanni di Balduccio. His fellow citizens called him " Mangiaguadagni" which literally means: earnings eater. The reason was that Giovanni was known for spending his complete money eating in the taverns of Siena.
And even if we can't recommend literally following his example, we share his appreciation for the pleasant things in life. 
LEATHER UNDER THE TUSCAN SUN
In hours and hours of traditional work, the craftsmen of Tuscany create a leather for our watch straps that is incredibly supple. The extra oiling of this leather gives the burnt orange tones a stunning depth that has made our side-stitched Siena straps so popular.

In the early days of Bulang and Sons, I was looking for the perfect watch straps matching my passion for vintage watches and esthetics. I remember how happy I was when I met Jean Peal Menicucci, an Artisan that handcrafted these very straps I was looking for, and the Siena brown leather watch strap became one of the first watch straps at Bulang and Sons. 


Let us start with introducing this original and first made strap in the family: the Siena brown leather watch strap.
This is an absolute vintage strap, matching beautifully both with classic vintage watches as more modern sport watches. Though this strap feels soft and comfortable, it has a very masculine look. 
The strap comes in three sizes: short, regular and long, and is available in 5 lug widths: 18, 19, 20, 21 and 22. This strap matches with about any type of watch.


It was only a matter of time before this beautiful watch strap got a few brothers, and turned into a full collection: the Siena leather watch strap family.
One of these is the Siena brown retro leather watch strap.
Finished with a distinguished heat line, combined with a contrast stitching and cream white hand painted edges, this strap is an absolute stunner! You simply can't go wrong with this eye catcher.
And then there is the Siena brown nato leather watch strap.
This watch strap looks extremely cool on almost any type of watch. From tool watch till dress watch, the strap adds a perfect character on your wrist.


Due to uniqueness of the leather used for the Siena straps, at Bulang and Sons we offer a perfectly matching Siena brown spring bar tool set.


We hope that you can see what we mean by the appreciation of beauty when seeing the Siena watch strap family. Enjoy them on your wrist too, Giovanni 😉
VISIT THE COMPLETE COLLECTION